Aryan S

Courtesy: Tripadvisor
Fantastic south indian restaurant. Their Masala dosa and Idli are to die for. The food and taste quality is better than Sagar ratna. If you're planning to visit UK, do dine at Udupiwala. They have ample space for parking too.
Mamta Agrawal

Courtesy: Tripadvisor
Its always a wonderful experience...eating there ...lovely food.
Ankit Sharma

Courtesy: Tripadvisor
A rack has been placed inside the restaurant and very good books have been placed in it for the sale. That book is very insightful. My advice is please put more such books in the rack.
Ravindra Karnad

Courtesy: Tripadvisor
Convenient location. Very hygienic interiors. I was surprised to find soft spongy idli with crisp vada. Courteous and efficient staff too.
Rahul Dua

Courtesy: Tripadvisor
Very Well Located Decent Place, Good Quality Fresh Tasty Food... A must try place...
Krati Rokadiya

Courtesy: Tripadvisor
Authentic south indian food. Amazing uttapam.
Travelling Lens

Courtesy: Tripadvisor
In high way it my favourite place. Food quality is awsome. Cold coffee must try. It's after joya toll plaza going towards delhi.
Anil Agarwal

Courtesy: Tripadvisor
Mostly South with north dishes. A well maintained n clean place. Maintaining south indian touch.
Ajay Singh

Courtesy: Tripadvisor
On a highway, on a rainy day early in the morning, what is better than a hot and crispy dosa and piping hot sambhar.
Beautiful place, beautiful food. The food quality is great. We tried Dosa, poori aloo,parantha and filter coffee. Each dish was good
The service was prompt. The washrooms were absolutely clean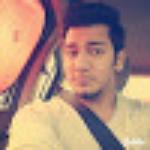 Sarthak

Courtesy: Tripadvisor
This is a great restaurant to have South Indian food while traveling through NH24. The food is good along with the ambience. The service here is very fast for South Indian food. The parking space is ample.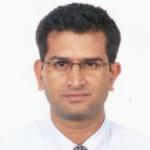 Dbidhuri

Courtesy: Tripadvisor
Returning from Ram Nagar.. My wife wants to eat South Indian... So looked in Tripadvisory... Found Udipiwala on top ratings.. Found the destination. Sinage was not visible... Big one on road side apposite... But beautiful greenery.. Well maintain...ordered masala dosa 130/- was good... Only look like 20/- over price also had onion uttpam was also good.
Service was quick and withoit asking got extra samber in bowl.. Was the best.. Paid 557/- for 4 items was worth as well maintain area and toilets..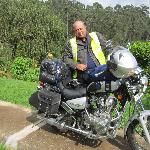 Sunil

Courtesy: Tripadvisor
Good quality ingredients and talented cooks make for very tasty food. Add in friendly knowledgable staff and you have a great experience. The restaurant located on a busy highway has a nice decor predominantly of bamboo and clean washrooms. Worth stopping for a break.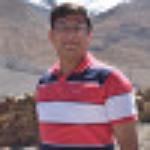 Saurabh Garg

Courtesy: Tripadvisor
This is one place we love the most on Delhi – Nainital highway. We always make a point to visit this place and now finally I am penning my thoughts. This place is decently sized and have 3 sections to sit. For families they have separate sections that gives you more privacy. The food here is awesome with Idlis to die for. After staying in south Indian states for couple of years and being a food freak' I can safely says that they serves the best idlis. The size of idlis was generous and they just melts in your mouth.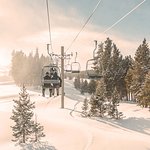 Mahipal Singh

Courtesy: Tripadvisor
Perfect In every sense.Food,ambience,service,presentation, experience everything is just perfect here to the core.Must visit place.