Udupiwala (Kathgodam)
In 1999, Mr. Joseph and his family moved to Haldwani hoping to start a vegetarian South Indian restaurant. Haldwani was too expensive a location for the limited capital Mr. Joseph had. The family therefore rented three shops at Ranibagh (near Kathgodam) as a location for the restaurant. They combined and converted the premises into one restaurant.
Udupiwala (Gajraula)
After first Udupiwala Restaurant sprung roots at Kathgodam, a second eatery debuted on the side of National Highway 24 at Gajraula, Uttar Pradesh, in 2012. We knew that a huge number of tourists visit Uttarakhand and use the same highway. The Udupiwala Restaurant at Gajraula was designed to seat 150 people to fulfil their basic needs at highway, such as healthy and hygienic food at a good price, variety of dishes, clean toilets, ample parking space, etc. All the food items available at the Kathgodam Restaurant were made available here too. The Restaurant's kitchen was connected to the Company's central masala unit and organic farms.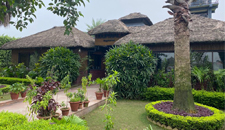 Traditional Farming at Bana (Nainital)
Mr. Joseph owned his second organic farm– a farm in the hills, at Bana near Nainital The decision to have one farm in the hills was intentional. Bana is the pre British era village. The Bana farm hosts cultivation of ginger, garlic and turmeric; the location and altitude of the place adds to the quality of the produce. The atmosphere of Bana is totally suitable for herbs and spices. Bana is the place of cultivation of ginger, garlic, turmeric etc. since many centuries. This village is still looking for its basic needs like road, water, electricity from the Government. Mr. Joseph owned and managed a farm in Bana at 2012.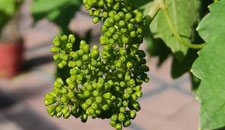 Farming at Bilaspur (UP)
From the time Mr. Joseph commenced the first Udupiwala Restaurant in Kathgodam, the Family made sure to make its own masala. As the scale of operations gradually grew, they set up a small industrial unit in Haldwani to manufacture the masalas used at Udupiwala Restaurants. Realizing how important the quality of ingredients used in food is, they ventured into organic farming, consequently. They owned and managed an organic farm in the plains of Bilaspur, some 50 kilometers from Haldwani. The Bilaspur Farm cultivates fruits and vegetables.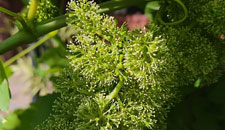 Udupiwala (Kangra)
While Udupiwala's second restaurant materialized almost 13 years after the first, the third took less time to be reality. It came in the form of a proposal from Kangra in Himachal Pradesh in order to expand in that side. It would be the Company's first venture into franchise operations. The Kangra Restaurant commenced its operation in April 2017, with a capacity to seat 60 people. All the processes followed at Kathgodam and Gajraula were replicated at Kangra.
UDP (Uttar Dakshin Pakwaan)
The other model is known as UDP (Uttar Dakshin Pakwan). The third model is based on selected dishes like, Idli, Dosa, Vada, Uttappam, Parathas, Pooribhaji etc. This model based on ratio of 40%+20%+20%+20%. That mean in this model we serve 40% South Indian Dishes & 20% North Indian dishes, 20% Chinese dishes & 20% Continental dishes. This is a kiosk model, where we target office going employees, college students, and those people who has no time or very limited time for their meals.
Udupiwala Express
Udupiwala Express is the franchise model of Udupiwala. Our first Udupiwala Express outlet is in Pilibhit, Uttar Pradesh. Udupiwala known's for its authentic South Indian cuisine. In Udupiwala Express our main focus is South Indian Cuisine along with a range of North Indian, and Chinese cuisine in Café style.