Welcome to,
Our Catering World.
Anniversaries and birthdays, engagements, weddings; every special occasion from the small and intimate to the large and corporate. It has to be Udupiwala.
Weddings in India are a gala affair. The convergence of two families and cultures, and the celebration of a lifetime. Udupiwala makes your wedding festivities all the more enjoyable. With our special catering, special displays and live stations, and wide range of cuisine, you are spoilt for choice. Udupiwala is specializes in personalized service for the weddings. Our team has the experience in this field which will help you to enjoy a smooth planning process for your celebration, and giving you the possibilities to enjoy the moment. The combination of fresh ingredients, reliable and organic spices, and years of experience of our chefs will make your wedding a golden memory.
We are equipped with a dedicated team of professionals who are capable to carry out all wedding catering responsibilities with accomplishment. We are well versed in preparing delicious food and delivering stellar service using all kinds of venues and equipment.
Explore the best tastes
We give you an easy approach to elegant flavors.
Why
Choose Us.
Experience amazing taste with stylish presentation..
Our catering services are a perfect blend of delightful food, creative ideas and professional staff. We take pride in the quality of the services we provide, and we have a wide clientele who have always been pleased with our service. We provide delectable and tempting cuisine for all wedding ceremonies, from engagement to receptions, or anything in between, delicious food will prove itself to be your best decision.
Provide us with your special event budget and we will provide you with the greatest value of food and service. Our experience, creativity and flexibility, allow us to maximize your experience with our food and service to meet any budget goals.
Whatever you choose, from our tried and true recipes to your own family's secret recipe, we source the freshest and highest quality, and oftentimes, organic ingredients from a large supporting cast of local farmers.
Our Services
fresh and healthy food available
LONG-TIME PRESENCE IN MARKET
We take care of all the details, from preparation to cleaning up. Our prices are revealed up- front in your event contract, and we do not impose hidden charges.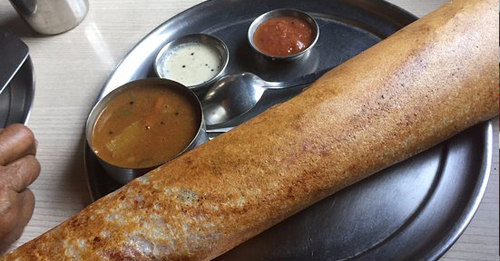 How We Are
Udupiwala catering service will not only provide you with a Delicious menu but also propose a variety of food and drink choices as per the need.
SEE WHAT WE CAN DO
Any event would be accomplished lacking the accessibility to first kind food and drinks. This is one of the crucial services by the catering companies.